X27 Will Help You
A company's online and offline marketing and sales assets are a solid representation and extension of an identity already established through actions and behaviour. X27 helps you positively stand out in your industry and display your company's best attributes.
Why Define Your Corporate Brand Identity with X27?
Let Us Answer With The Following Questions…
If you don't know where your company stands in the competitive landscape,
Why not get the exact insights alongside clear steps on how to differentiate yourself?
If you don't have a clear and data-driven corporate brand identity strategy,
What are you waiting for?
If you want a higher ROI,
Why don't you start creating it now?
If you feel your resources are being scattered OR you're not sure how to make progress,
Why lose more time (and revenue opportunity)?
And if you have a corporate brand identity strategy in place,
Why not have it double checked by a team that drove over
$100M in sales for their clients?
What Are You Going To Get?
Marketing Materials
Web pages, business cards, brochures, and other marketing materials are an essential part of a company's identity. The better designed and the higher the quality of all your custom marketing materials, the more attractive your products or solutions will appear for your target audience.
A Chance to Increase Your Prices
Great design creates a bridge of trust with your audience and you can demand top price for your products and services. Consumers are willing to pay 30% more on a well-known and trusted brand than on a new, unknown one.
Strategic Market Positioning
The visual identity of your brand strengthens the way the market perceives your products and services. Think of Mercedes and Volvo. One has an identity associated with tradition and prestige, another with safety and family values. How do you want your brand to be perceived?
What Will You Lose If You Delay Your Decision?
Qualified Leads and Prospects
If you don't focus on telling the story of your company through a transparent and unified identity, you'll end up attracting unqualified leads and prospects who have nothing in common with your brand.
Brand Loyalty
You will not capitalize on brand loyalty, because your audience will not be emotionally attached to your brand or resonate with your products and services.
Brand Awareness
Your company will not be instantly recognized in your market and will not differentiate itself from other profile businesses in your niche. Your reputation and mission will not be expressed, and your products or services will not be recognized at a first glance.
Our Clients Enjoy Endless Benefits
How Other Companies Build Lead Pipelines With X27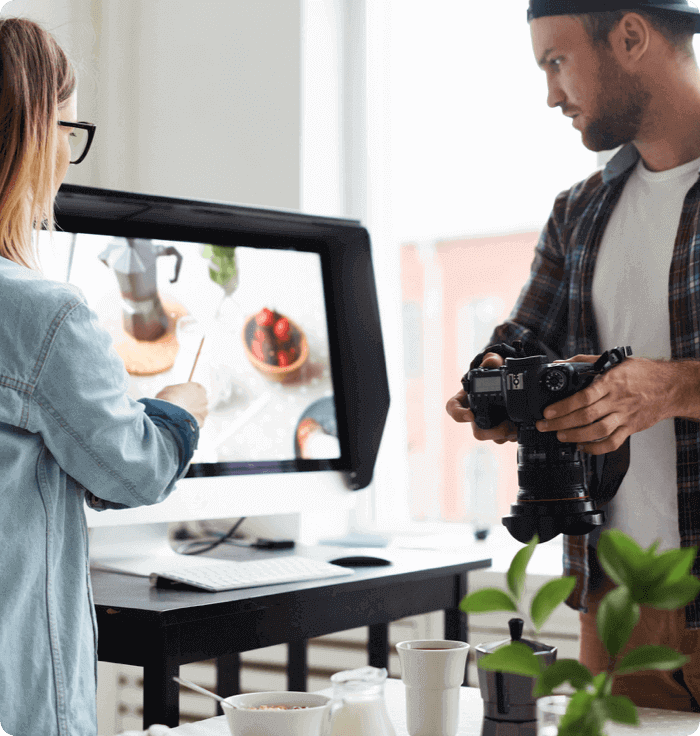 "At the end of the first week of outreach, we had 6 different leads out of the 10 guaranteed for that month!"
Hunter Media
Go To Case Study
See our next Service:
Content Marketing